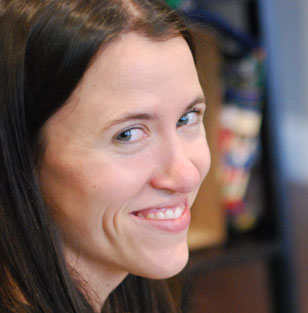 Sandra Booker
Music Educator / Choral Conductor / Choreographer
Music and movement are my passions. I am classically trained as a singer, dancer, and instrumentalist. I am an experienced classroom teacher as well as music educator, and have a special interest in children's choirs.
Address
27812 Pullman Avenue Abbotsford, BC V4X 0A2
Bachelor of Arts in Music
Trinity Western University -
April 2004
Academic Honours:: Great Distinction, GPA: 3.84, President's Award Scholarship, Music Scholarship
Student Involvement: Resident Assistant, Dance Team Leader
Ensembles: Chamber Choir Member, Woodwind Quartet, Concert Band
Bachelor of Education
Trinity Western University -
May 2006
Academic Honours:: Great Distinction, GPA: 3.82
Student Involvement: Aerobics Instructor, Dance Team Member
Orff Level 1
University of British Columbia -
July 2006
Vocal Coaching
Alison Nystrom, MMus
(2015 - 2018)
Intermediate R.A.D. Ballet
Royal Academy of Dance -
November 2008
Group Fitness Leader Certification
BCRPA -
July 2004
Follow-up: Completed required credits every 24 month cycle including posture specialization and maternity fitness training
Grade 9 Piano
Royal Conservatory of Music -
December 1999
Bakerview Music Academy
Orff and Musicianship Teacher
2017-2018
Taught group classes for 5-8 year olds
Created a movement performance for annual Christmas concert
Adapted program to ensure that all students (including high-needs) were safe, included, and able to learn
Mennonite Educational Institute
K-5 Music Specialist
2006-2007, 2014-2016
Delivered an elementary music education program involving the use of un-pitched percussion instruments, Orff barred instruments, recorders, movement/dance, and vocal music.
Conducted three choirs (Grade 3,4,5), each consisting of 75–92 children, with weekly 45 minute rehearsals.
Organized and directed Christmas and Spring concerts and special chapel services for Thanksgiving, Remembrance Day, Grandparents Day, and Easter.
Planned and implemented a Fine Arts Festival involving lunch time concerts with student performances held each day for two weeks.
Conducted my three choirs at the Kiwanis Music Festival in Langley and my grade 5 choir was awarded, "Promising Elementary School Choir" in May 2015.
Classroom Teacher
2007-2014
Led classes of 28 - 30 Grade 3, 4, or 5 students in full and part-time capacities
Instructed and planned learning activities in the subject areas of Language Arts, Socials, Science, Math, P.E., Bible, Personal Planning, and Art.
Participated in collaborative unit planning with grade group teams
Diversified instruction through programs such as Literature Circles and Reading Response Journals.
Created a strong sense of community in classes through detailed feedback to individual students, encouragement, opportunities for all to share, and valuing the diversity in my class.
Reformed and provided visionary leadership to staff our chapel program in 2013-2014 school year with excellent results.
Created innovative active chapel sessions involving movement and worship.
The Alumni Project
Singer / Choreographer/ Assistant Conductor
2015-present
Sing soprano and choreograph for our 18-20 voice adult choral ensemble
Conduct select pieces as needed by the choir
Pacific Mennonite Children's Choir
Co-Artistic Director, Assistant Conductor
2004-2009
Conducted various choral groups in performance and rehearsal settings (including sectionals)
Taught weekly theory lessons for 8-10 year olds.
Provided individual voice coaching.
Supervised members on tours to Vancouver Island
Choreographer
2013-present
Created and taught choreography for singers age 8-16
Provided advice on performance quality and look of the choir
Abbotsford Youth Orchestra
Choregrapher
2017
Created movement for violinists
Canadian Continentals
Director, Assistant Director, Sales Manager, Stage Manager
1999-2004
Led and performed with tours for four to seven weeks throughout Canada, Brazil and Australia
Led young people ages 12-22 in a groups of 15-20 singers and 5-7 musicians.
Conducted, directed rehearsals, led choreography, publically spoke (MC)
Township of Langley
Group Fitness Instructor
2004-2011
Led various classes such as : Step, Bodysculpt, Boxerfit, Boot Camp, Strollerfit
Teaching Music
Private Vocal Lessons

4 Years

Music Curriculum Planning

5 Years
Choral Conducting
Conducting Children's Choirs

13 Years

Music Theory for Children's Choirs

4 Years

Choral Choreography

13 Years
Dance Experience
Dance Team Leadership

5 Years

Worship Dance Choreography

17 Years

Recent Conducting, Choreography and Performance Highlights


Grade 3/4/5 Mass Choir, Remembrance Day 2014


Grade 4 Creative Movement Piece